The history of "The Euclid Beach Boys"®…..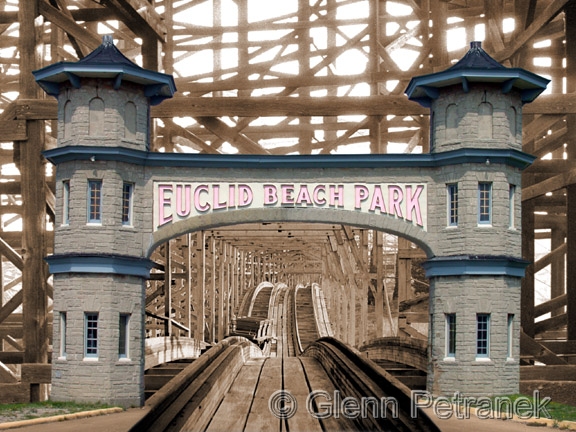 It started over 25 years ago…..actually for me it started back in 1960 when my parents started taking me and my sisters to Euclid Beach Park®. My uncle worked there at that time and we would get his ID badge and with that badge we were able to ride all of the rides for free! What a great way to spend your summer vacation. I spent so much time at the park that when I came across a restored "Thriller" coaster car in 1988 I went back to my business partner and told him "John, I have to get that car."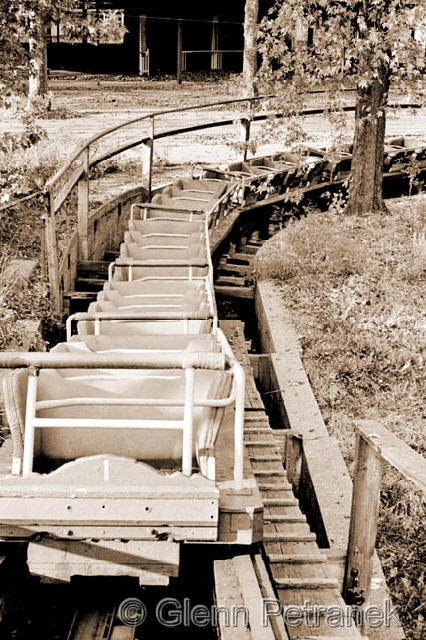 That's how it all began. Once I got John involved, our collection started to take off. We both figured that if there was one train car out there then there had to be more. After four years of staying in contact with the previous owner of the Thriller train car we finally agreed upon a price and John and I became the proud owners of this unbelievable find! At that time we owned a towing company and had the equipment we needed to move and store our finds. The park was not made to be portable, but with our resources we were able to recover and transport pieces of the park with ease.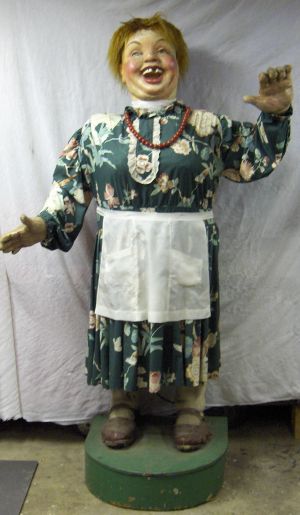 In 1997 we had the opportunity to purchase a large collection from the Chukayne family that included the icon of the park….."Laughing Sal". Our collection had grown slowly up to that point but with the purchase of that collection it started to take on a life of its own. We heard of an auction at a park in Indiana so off we went. By the time ™ the auction closed we had purchased five truck loads of ride cars and memorabilia from that now defunct park which had purchased these items from a park in Streetsboro, Ohio that was built by the Humphrey Company after they had closed Euclid Beach Park® in September of 1969. Our collection didn't stop there, but continued to grow by leaps and bounds. It had now become an out of control hobby. We built an additional storage building over 1200 square feet, because our garages were filled, and we needed more room to hold our ever growing collection. Our goal was not to hoard these incredible artifacts of yesteryear,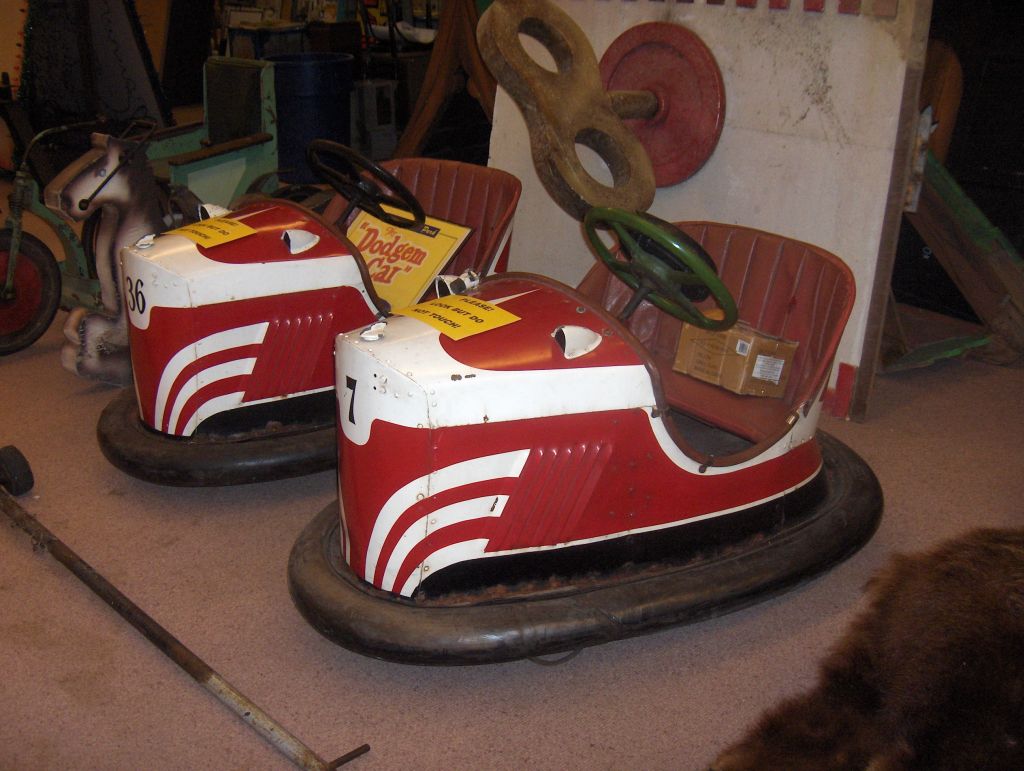 but to eventually find a home for all of these things for future generations to enjoy. We are currently working with someone that may theme a small restaurant. This may bring some of our findings back out for all to enjoy. We became the "Go To" boys for anything Euclid Beach Park® related. We currently have the largest and most extensive privately held collection of memorabilia from that park. Our collection has branched out to include Chippewa Lake Park®, and the original Geauga Lake Park®. For us it's about preserving the heritage, and history of the greatest park ever built…Euclid Beach Park®. So that's how we became known as "The Euclid Beach Boys"®.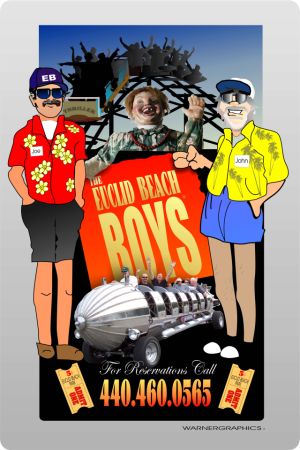 As time went on, our interest in staying in the towing business dwindled, and our desire for people to be able to enjoy the good old days of Euclid Beach grew. We started to theme parties, banquets, grand openings, fund raisers, and more. In 2001 we decided motorize the "Thriller Car" that we had purchased many years before. We were lucky enough to obtain the last of the three Rocket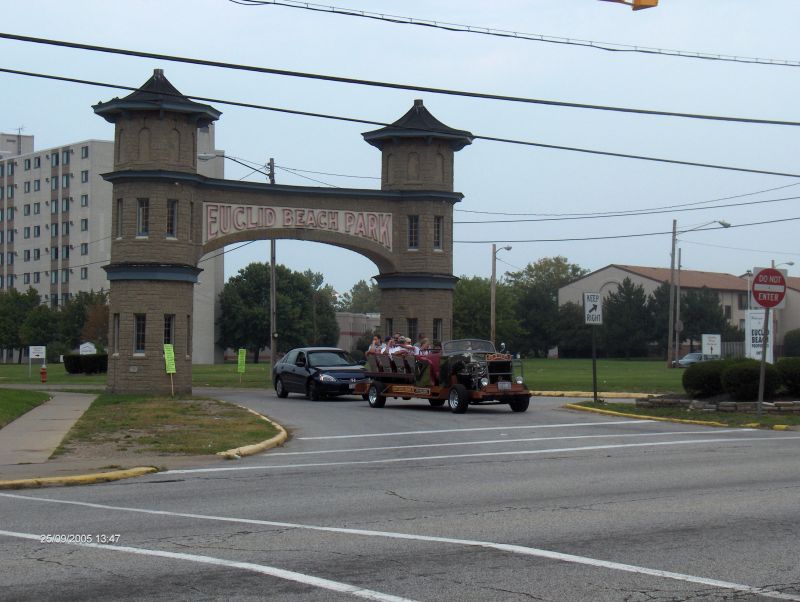 Ships in 2005, and in 2006 we decided to motorized it. We sold the towing company in the fall of 2005, and concentrated on expanding our promotion company around the collection of our old amusement park memorabilia. That's it in a nutshell. If you would like to hear the full story in details, we give talks on the park, that have been described as very entertaining and informative. These talks include a slide show along with some small props and trivia about the park, and last about 1 hour. There is a fee for the talks – please contact us for more information and pricing. Stay tuned to our website for exciting future updates!
Joe Tomaro & John Frato
"The Euclid Beach Boys" ®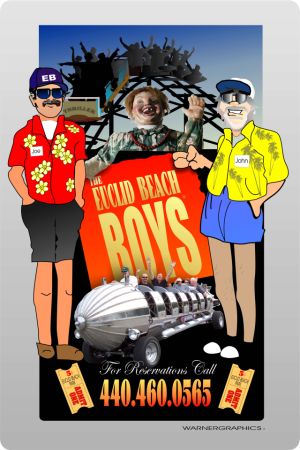 Thriller Car®
Many people believe that the Thriller was the most patronized attraction at Euclid Beach.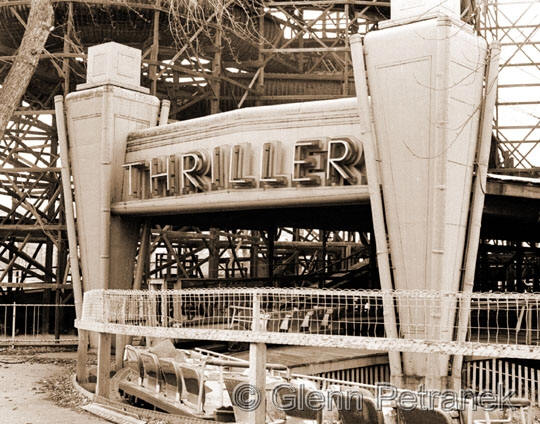 It's central location and imposing 71' 5" first hill contributed to the ride's enduring popularity. In 1923, the Humphrey's were looking to add a large coaster to complement the Aero Dips and the Racing Coaster. They turned to Herbert Schmidt, president and head designer of the Philadelphia Toboggan Company. Schmidt was not only one of the best airtime designers in coaster history, but also responsible for helping P.T.C. gain respect in the Golden Age of Coasters. The Thriller was a "dog leg out and back" wooden coaster and was the forty-second coaster built by P.T.C. The coaster cost $90,000 to construct and reportedly paid for itself within its first operating season. The Humphrey's altered the ride soon after it was installed. The second hill was lowered from 60'5" to an estimated twenty feet. The change resulted in massive air time as the trains sped over the new bunny hop.
Three of the original ride cars from the Thriller have survived to this day. One is owned by the Western Reserve Historical Society. It is currently in the archived collection and not on display. The other two are owned by L.E.A.R. Promotions. One car is badly weathered and in need of restoration.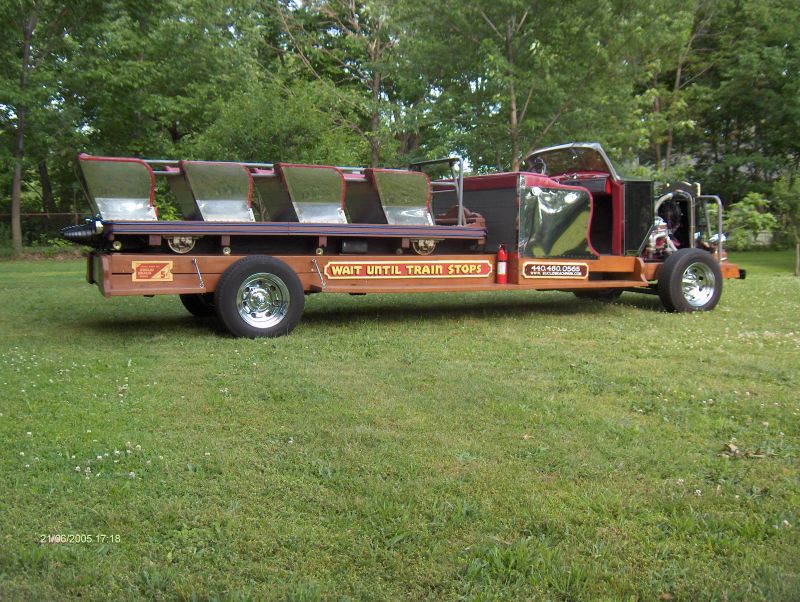 The other train car has been reborn into a street-legal and fully insured vehicle. The car itself is believed to be the rear car of the second train that made its last run September 28, 1969. The Thriller Coaster Car was constructed over the winter of 2001 at far less the cost of the original ride. A modified 1951 Chevrolet truck chassis was used as the mounting platform for the train car. The truck used was actually one of Euclid Beach's maintenance trucks used to service the rides. While gravity powered the Thriller at the Park, our updated version relies on a 327 c.i.d. Corvette engine. Riders are still warned to "hold on to your hats" as they cruise to the sound of the original band organ music.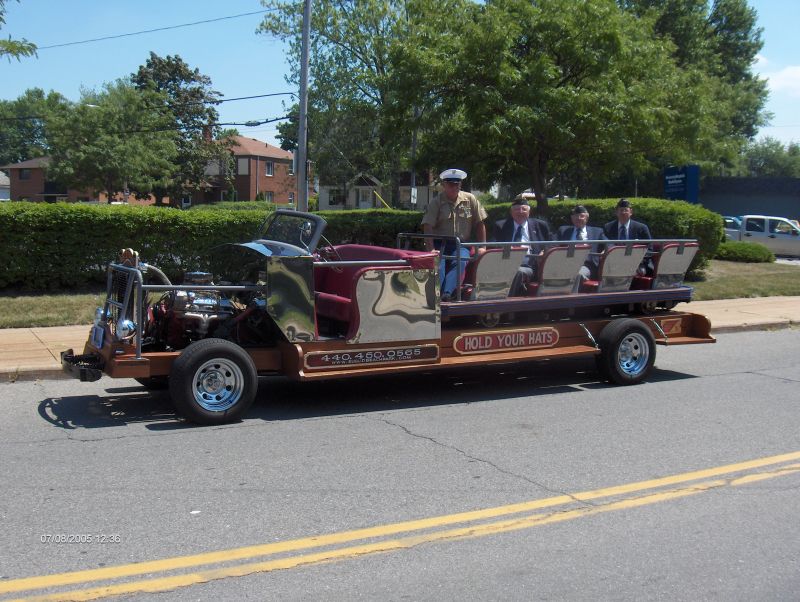 The Coaster has been rented for parades, grand openings, birthday parties, weddings, and even wine tastings. The car can carry ten adults or up to fifteen children, besides the driver.
Rocket Ship Car®
The history behind the Rocket Ship Car® goes all the way back to 1930's when the Humphrey's decided to update a popular ride that pre-existed the Rockets. They were the Airplanes that were popular after the Wright brothers made their historic flight at Kittyhawk. The famous comic strip Buck Rogers had become all the rage in the 1920's so staying with the times the Humphrey's decided to retire the Airplanes and replace them with the ultimate space travel vehicle known as the Rocket Ships.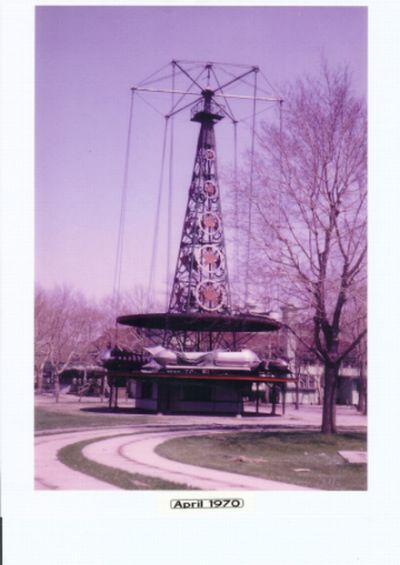 The load platform had been raised which made the effect of flying all that much more realistic. The stainless Rocket Ships were a huge hit and lasted the duration of the parks life. No one ever thought that Euclid Beach Park would ever close, but that day did come on September 28, 1969. The once great park hung the infamous "Closed for the Season" sign for the last time. All of the great rides came to a halt, and lay in wait for the demolition crews to arrive.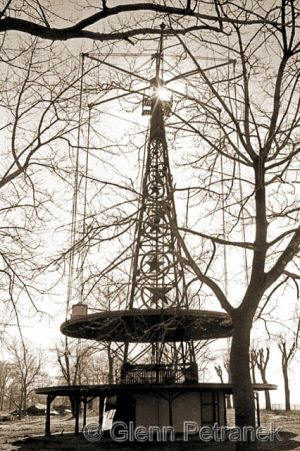 Lucky thing for us, before the wrecking ball started to swing, people went into the closed park and started removing pieces of the park for nostalgia sake. The Rocket Ships were removed and put into storage and then eventually sold off to private individuals.
In 1997 we were in the process of buying "Laughing Sal", and the rest of the Chukayne's collection, which included one of the Rocket Ship's, we were contacted by a man who already had one of the Rocket Ship's in his possession and said he desperately needed a second one.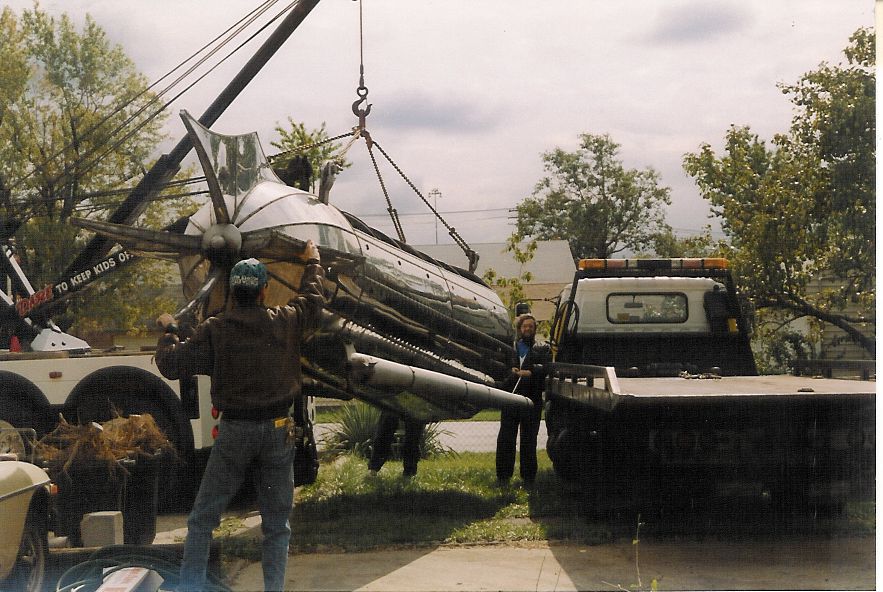 At that time we were very tight on storage, and had no plans to do anything with it, so we told him that we would not include the Rocket Ship in our deal with the Chukayne's and that he should make his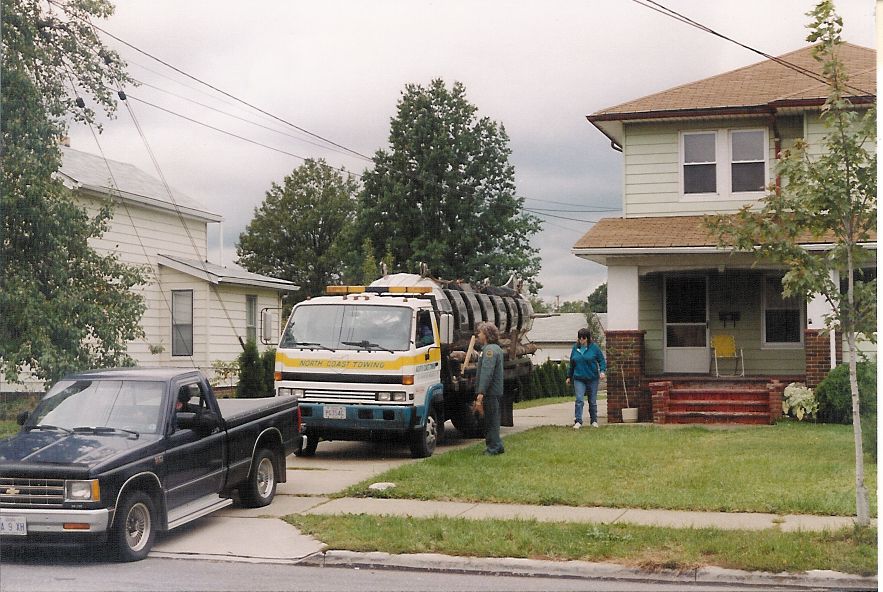 own deal and we would move it for him. I guess if hind sight was foresight maybe we should have kept it, but knowing that there was still one more of the Rocket Ships still out there we thought there would maybe come a day for us to obtain one of the stainless airships.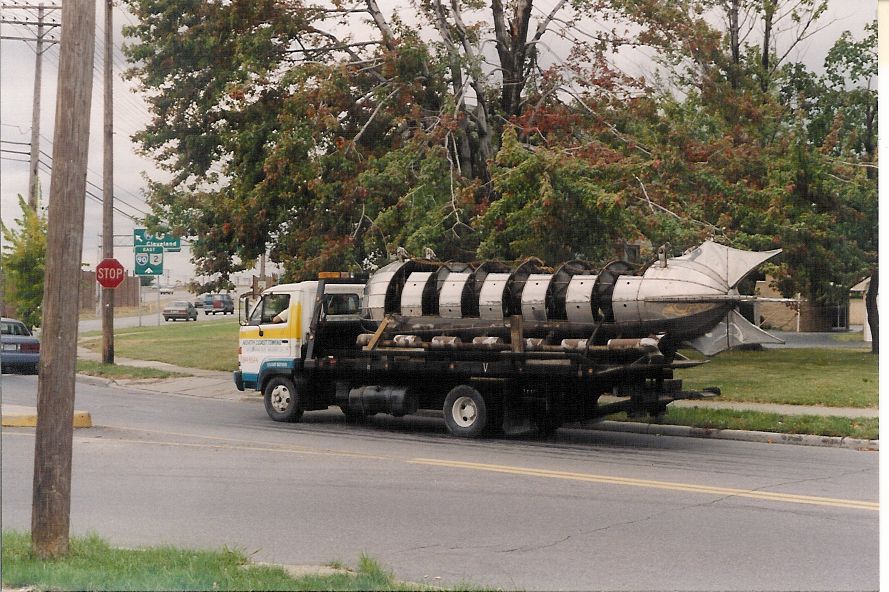 For one of the old Euclid Square Mall shows our towing company was asked to move one of the Rocket Ships from a location in Mentor to the mall for their annual show. That was the second time I came across the third Rocket Ship. The first time was about two years prior to the mall show I was in a warehouse on the grounds of the Collinwood Rail yards and on the far east end of the building sat the third Rocket Ship. I spoke with the owner of the building and he said that it wasn't his Rocket Ship, and he was storing it for the person that owned it. The buildings were eventually torn down and I lost track as to where the Rocket Ship was taken too. We ended up moving the Rocket Ship to the mall and back to Mentor after the show. I asked the owner if he was interested in selling the airship, and he gave me a firm no. A year or so later I found out why. He had built a huge Christmas display for his yard and the Rocket Ship was a part of that display.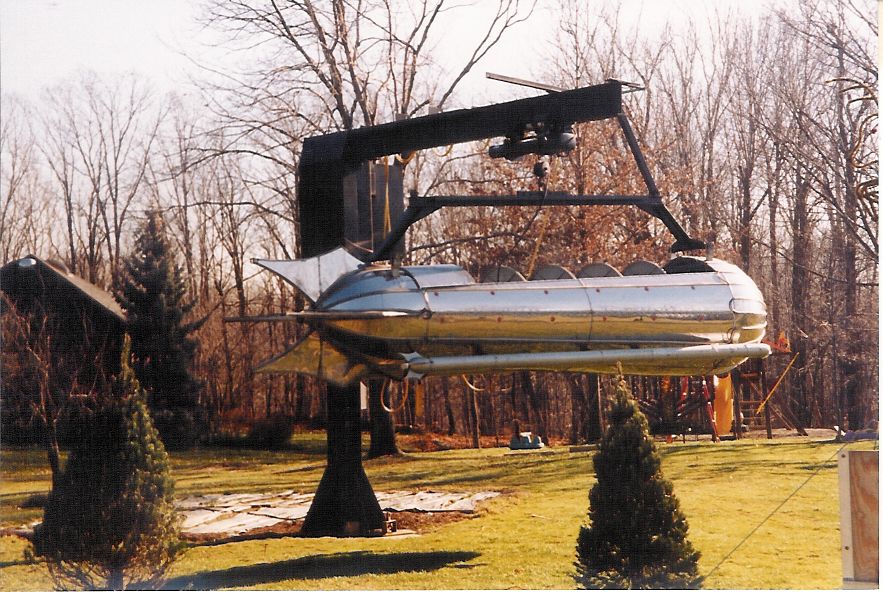 He displayed the Rocket Ship for a few years, and then one year it was not ever put up again.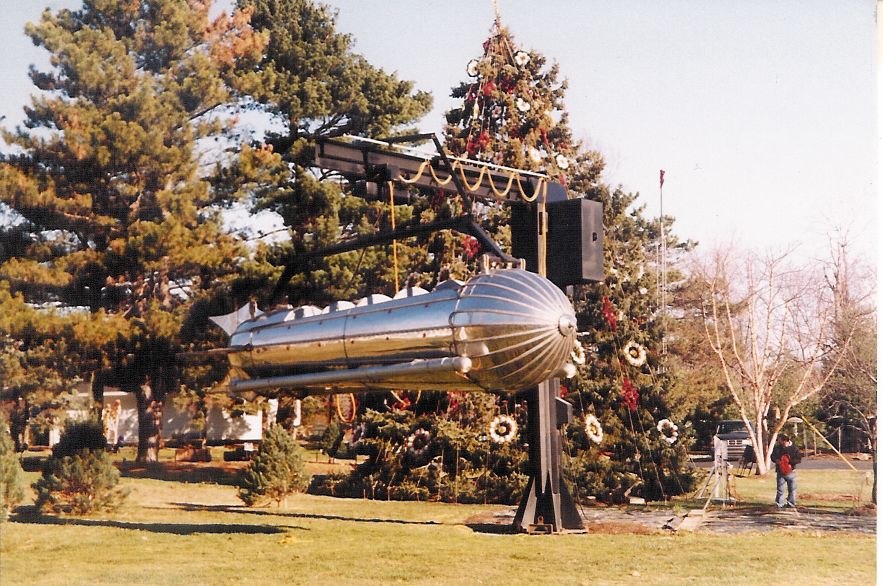 I took it upon myself to go over his house one day and ask him if he was ready to sell the Rocket Ship. I knocked on his door, and got a resounding "NO, it's not for sale", but he said he did have a small band organ for sale. I looked at the band organ while I was there.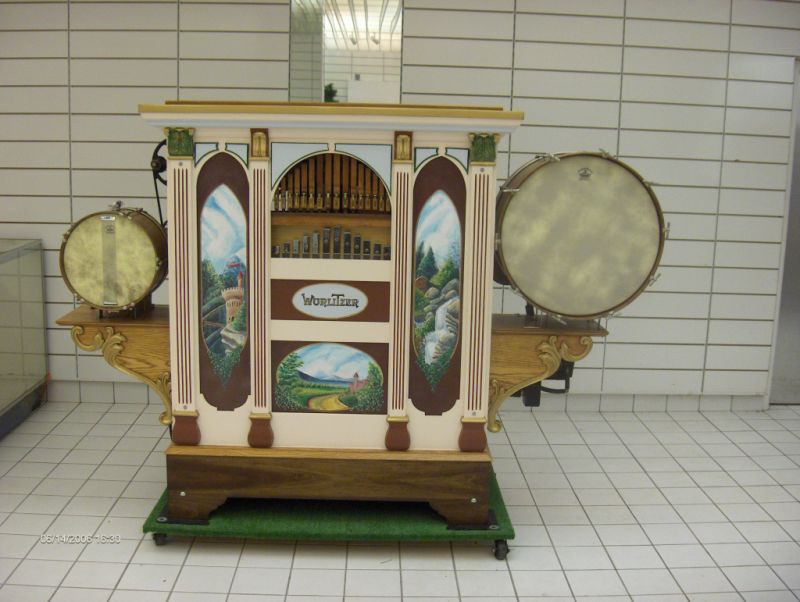 Then out of the blue he asked me if I was there to try and buy the Rocket Ship for the guy who already had two of them. I told him "No". I said you know my partner and I own "Laughing Sal" and have for years been collecting numerous artifacts from the old park and we desired to own the last Rocket Ship and have it as part of our collection. I explained to him that we had passed on Chukayne's Rocket Ship a few years earlier, and since then we had acquired more storage space so we had room for his if it was for sale. I got the feeling that he didn't, for whatever reason, want the guy who had the two Rocket Ships to have the third one. A couple more years went by,
and once again where I thought the Rocket Ship was stored the building was sold and it was gone again. Another year went by, then one day I received a call from a customer of mine who told me he thought he saw one of the Rocket Ships from Euclid Beach Park® in a warehouse in Eastlake. Six months went by before I even thought about the ride car again. I was out making sales call for our towing company when I happened into the very building my
customer, Mike had told me about. I spoke with the transportation manager about having us do his towing and we got onto the subject of Euclid Beach and he said that one of the Rocket Ships was left here in the building by the previous owner, and it had been sitting there for over a year. I asked if I could see it to verify that it was one of the Rocket Ships from the park.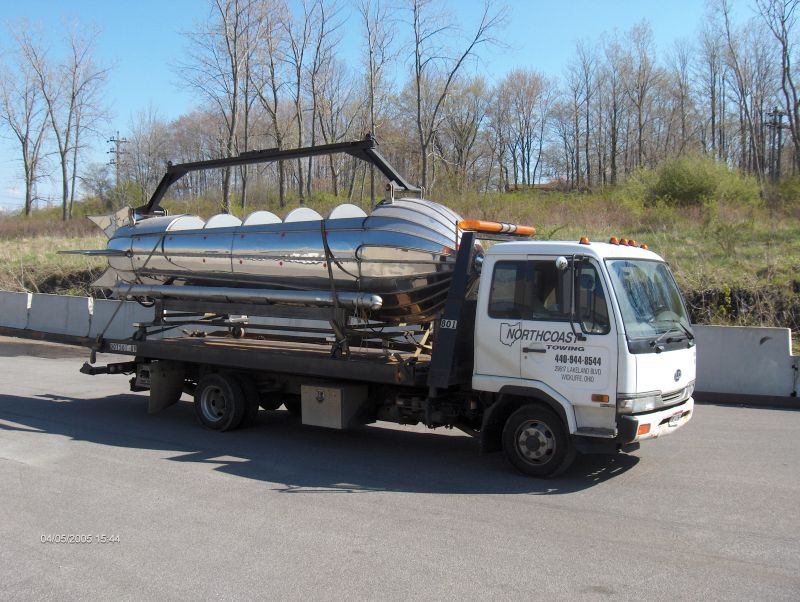 customer, Mike had told me about. I spoke with the transportation manager about having us do his towing and we got onto the subject of Euclid Beach and he said that one of the Rocket Ships was left here in the building by the previous owner, and it had been sitting there for over a year. I asked if I could see it to verify that it was one of the Rocket Ships from the park.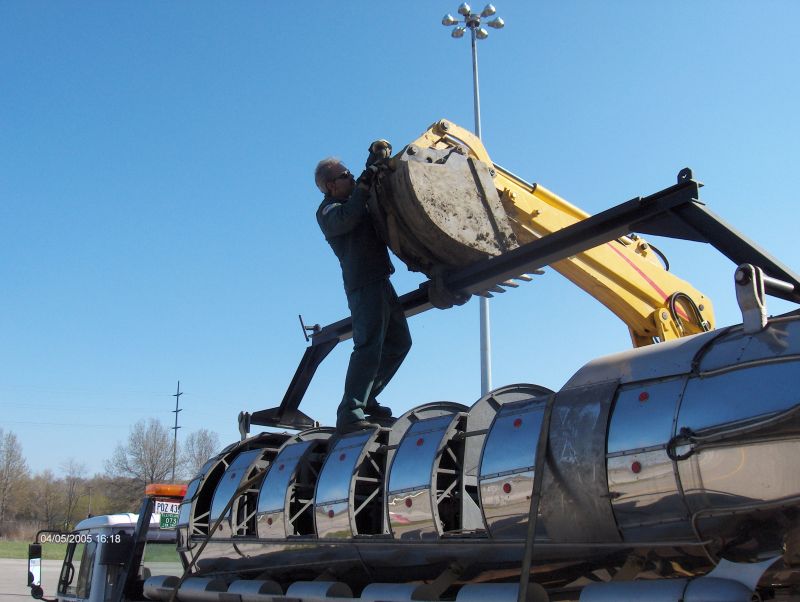 I went back to the shop and told my partner and we both just sat there for a second when I decided to call him and see if he was interested in selling it now. I figured that the worst he could do was say "NO" and hang up on me. To my surprise he asked me to come over and talk to him. I was a little shocked and told my partner what he said so off we went.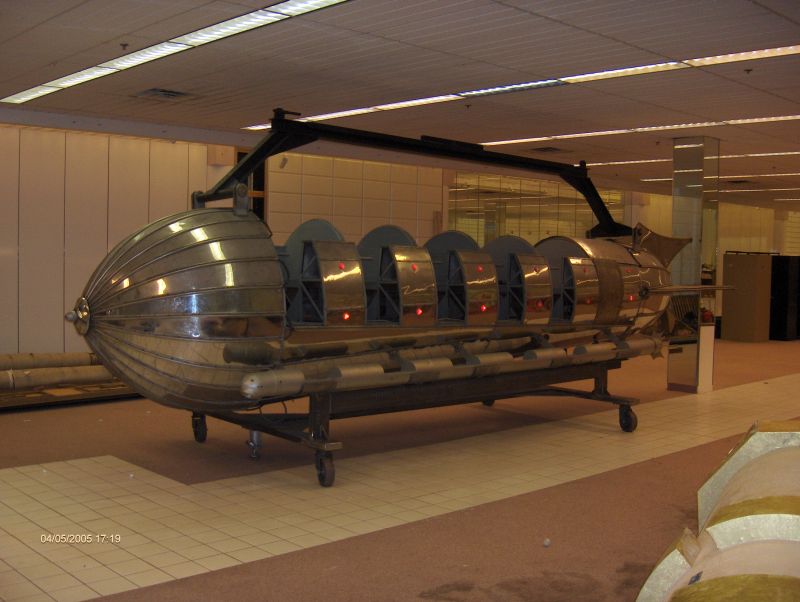 When we got to his house before we were invited in he asked me again "Are you here to try and buy the Rocket Ship for the guy who already had two of them, and if I was I could just turn around and leave."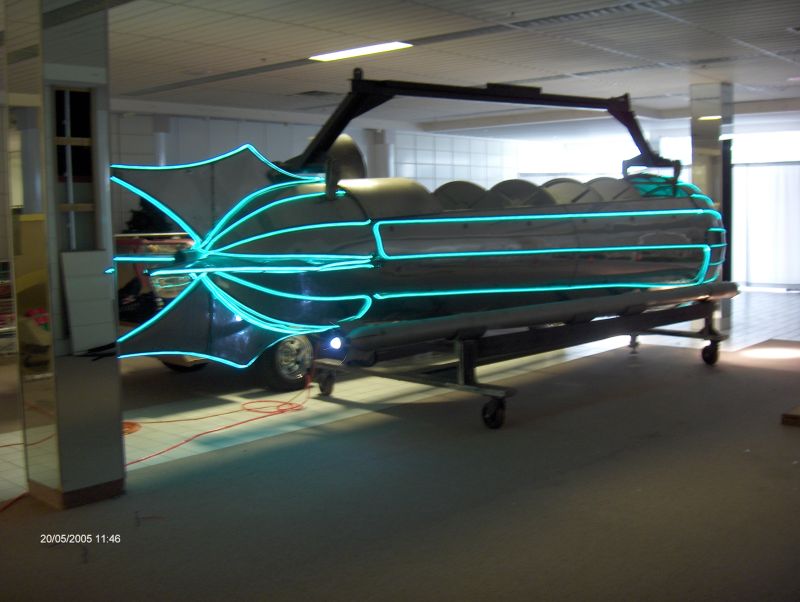 Again I told him it was for our collection, and if he didn't want to sell it just tell me and we would leave. He said no that he was ready to sell it to us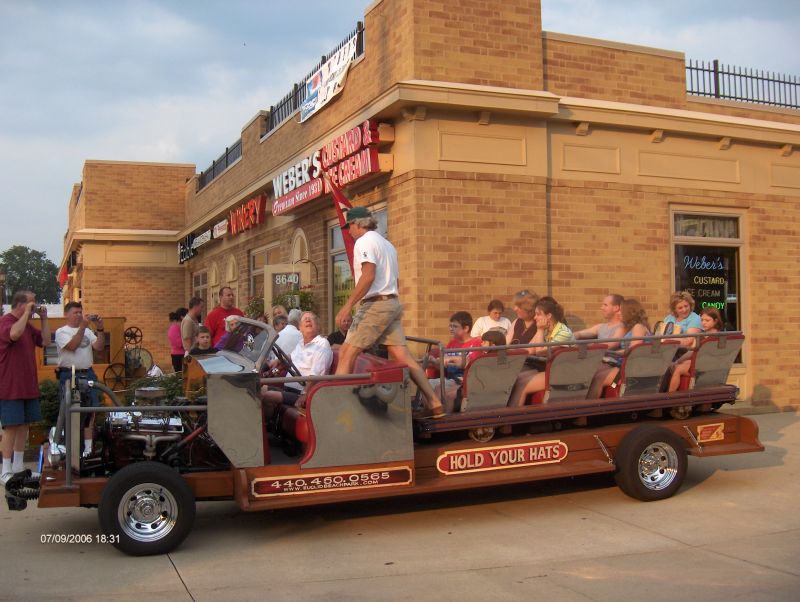 as long as we were not going to resell it, and keep it in our collection. He asked how we were doing with the "Thriller Car" that we had motorized. I didn't even know he knew about that car. I told him it was doing OK, but we really had not marketed it yet. Most of what we were booking was through word of mouth. He wanted to know if we were going to motorize his Rocket Ship and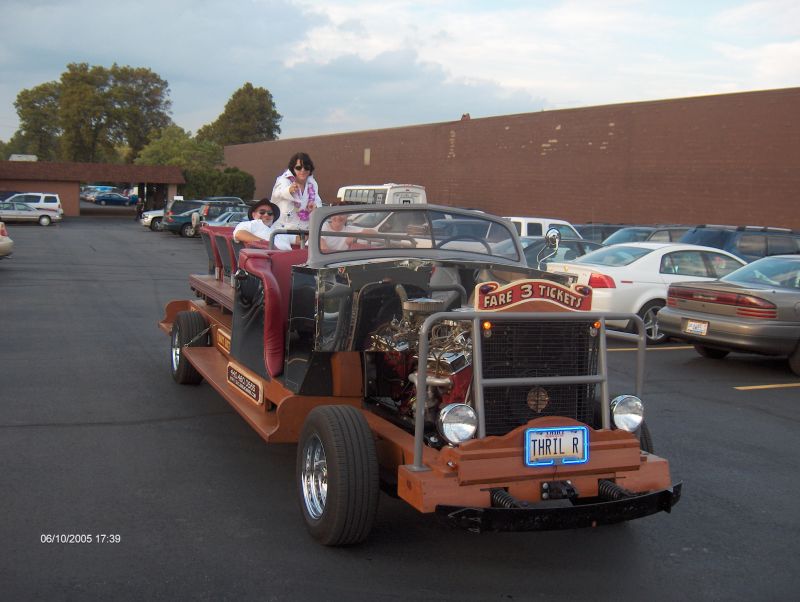 I told him that at this time we had no intention of doing that to his Rocket Ship. I asked him if that would be a problem down the road, and he said "no".
There were a couple of things we had to take in order to make the deal work with the Rocket Ship. The total deal would entail the complete Christmas display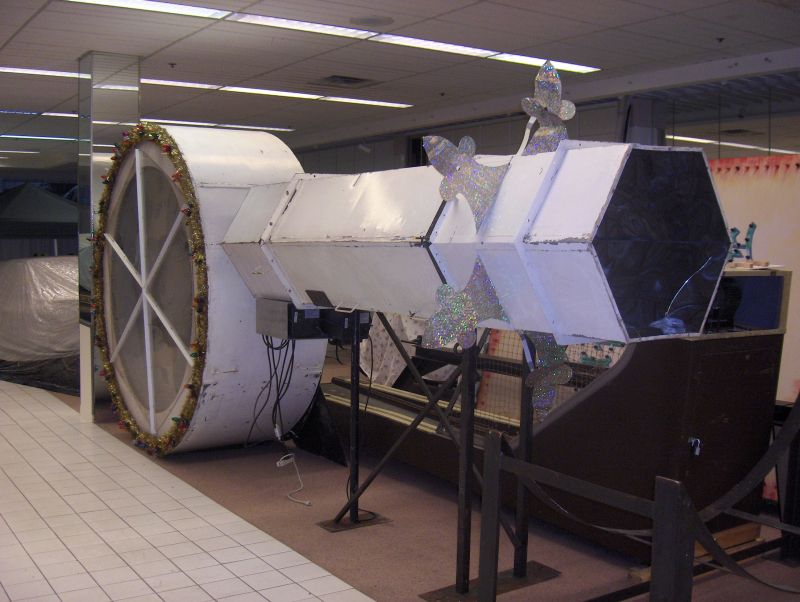 along with the Rocket Ship, and we only had 24 hours to decide because he had just signed it over to an auction house in Chicago and he had a 24 hour grace period to change his mind. If we didn't step up to the plate in a hurry the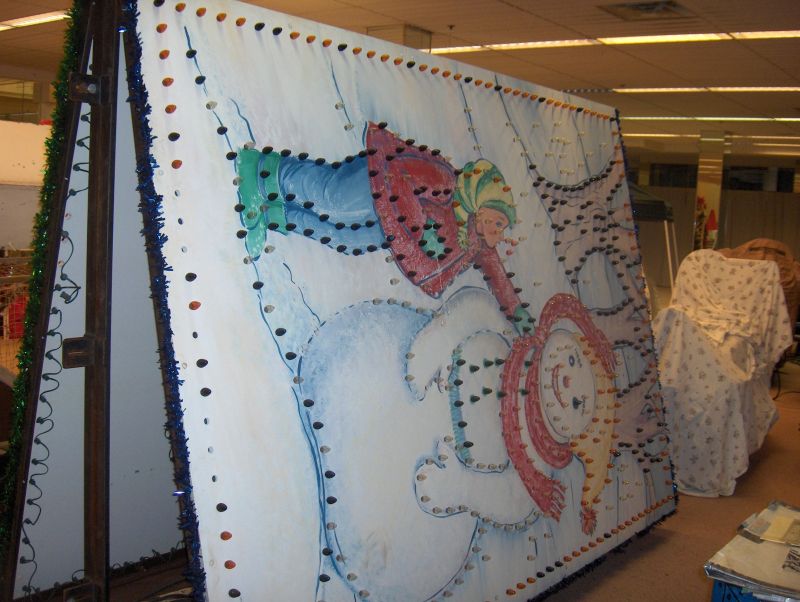 Rocket Ship would be gone, probably forever. Needless to say we made the deal. The auction house wasn't happy because they had very interested buyers in California, and New Jersey. We had finally gotten a Rocket Ship added to our collection.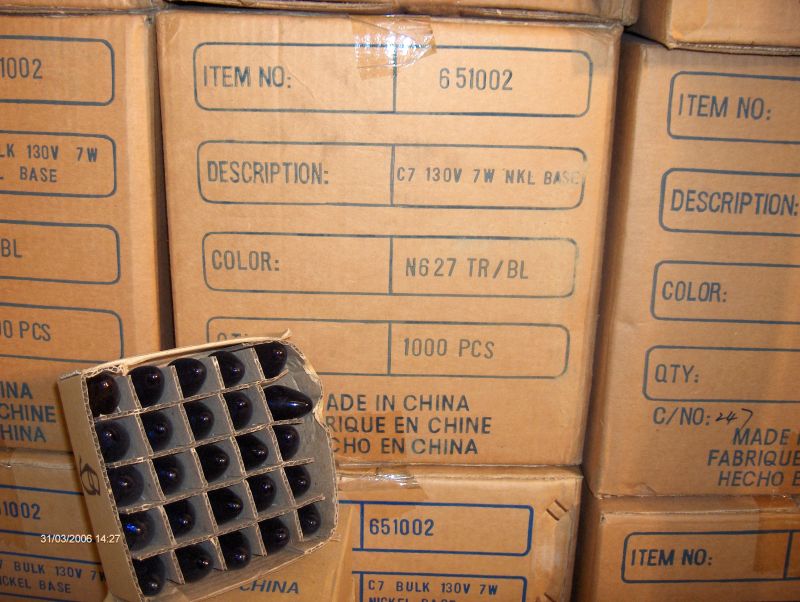 We had no idea how many Christmas display pieces we had adopted. Last count over 200,000 light bulbs, and over 40,000 feet of garland!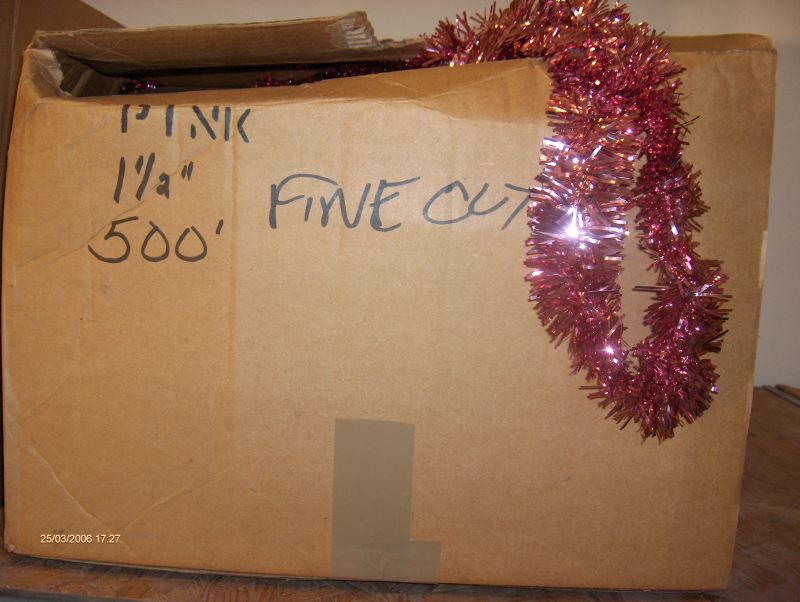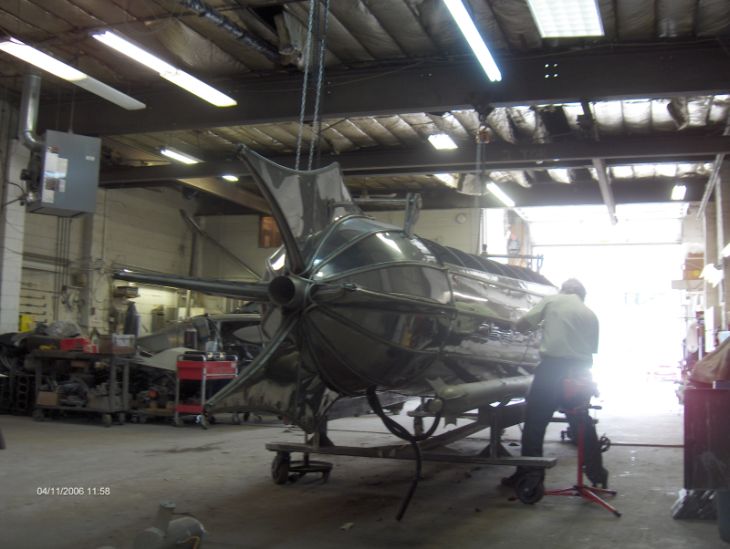 I'll skip ahead a year and one day I walked into the shop after selling our towing company and said "Let's motorize this thing". So we did. I hope this sets the record straight for everyone that heard stories of how we obtained our largest piece of Euclid Beach Parks history. Since we had sold the towing company and I wasn't getting paid to be cold and wet I told my partner that we should build the Rocket Ship and take the cars south for the winters and if they did well, we would just eventually relocate there permanently when the time was right for our families.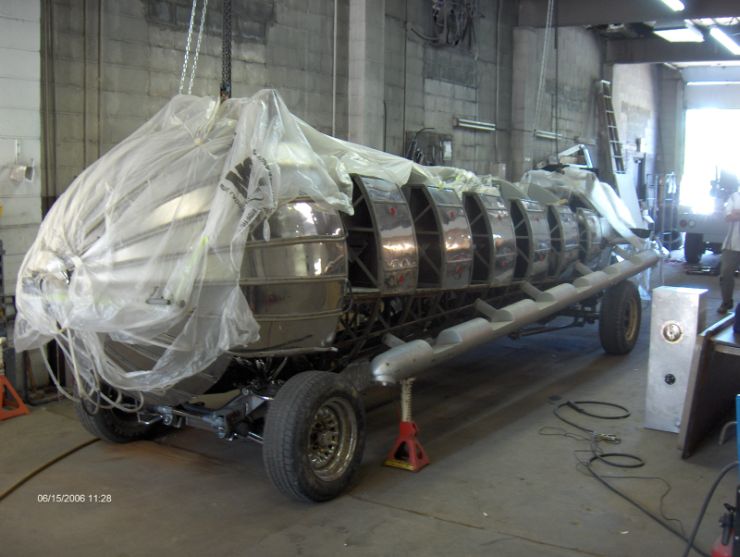 I want to thank John for selling us his Rocket Ship, and for keeping it in such great condition while he had it. When he gets back we will all go out to dinner in the Rocket Ship Car®. For everyone's information our car is named after the ride. Ours is one of the three "Original" Rocket Ships from Euclid Beach Park®.
Contact us for rental rates and availability.
Check out Disney's version of the Rocket Ships at their park in California…The Golden Zephyr®